We are approaching the latter part of August, which typically means that we are entering the peak of the Atlantic hurricane season. According to National Oceanic and Atmospheric Administration (NOAA) statistics, September 10th is the peak of the season with the month of August serving as a significant ramp up period. This year forecasters have continued to adjust their forecasts downward. One of the primary reasons is that the region of the Atlantic that "breeds" storms at this time of year has colder than normal waters.

NOAA recently released its updated projections for the season. Periodic updates are often issued by NOAA's Climate Prediction Center and many of the academic organizations that release seasonal hurricane forecasts. The August 9th update by NOAA calls for below-normal or near normal activity going forward. It notes,


The outlook indicates a 60% chance of a below-normal season, a 30% chance of a near-normal season, and only a 10% chance of an above-normal season. Less activity is now expected compared to NOAA's pre-season outlook issued on 24 May.....The Atlantic hurricane region includes the North Atlantic Ocean, Caribbean Sea, and Gulf of Mexico.

What is "normal?" It is based on seasonal averages over the period of 1981 to 2010. This thirty year period is called a "climate normal," and they are often used to quantify anomalies. The predicted ranges are centered below the 1981-2010 season averages of about 12 named storms, 6 hurricanes, and 3 major hurricanes.

The NOAA update has given a 70% probability of 9 to 13 named storms. There have already been three storms so far. The agency is also calling for 4 to 7 hurricanes (two so far) and 0-2 major hurricanes (category 3 or higher). This is consistent with downward adjustments by the Tropical Meteorology Project at Colorado State, which is also calling for below normal activity.
But from the Dept of when all you have is a hammer, everything looks like a nail,
NBC's Roker Now Says Climate Change Causing Fewer Hurricanes
After the liberal media spent years telling viewers that climate change would increase the frequency and severity of hurricanes, on Friday, NBC's Today show weatherman Al Roker revealed that the changing climate would actually decrease the number of storms during the upcoming hurricane season.

"And just in, we have an update for our hurricane season 2018 from the National Hurricane Center....the August update is that we've got a 60% chance of a below-normal hurricane season. That would be great news," Roker announced during a weather report in the 7:30 a.m. ET half hour. He then explained the cause:


There are a couple of reasons for this. Unfortunately, because of the rapidly melting icecaps due to climate change, the sea surface temperatures in the tropical Atlantic are much colder than average. So, all that ice, that literally ice water coming into the Atlantic, keeping things cool. And a developing El Nino may actually increase wind shear, basically, tear apart storms as they come off the coast of Africa.

So despite repeated predictions from the press that hurricane seasons would become increasingly worse, the reality in 2018 is the exact opposite.
The "cold water from melting ice caps" is just BS, probably made up on the spot. The El Nino is a real thing, and in fact, most meteorologists expect fewer hurricanes and tropical storms in a warming world.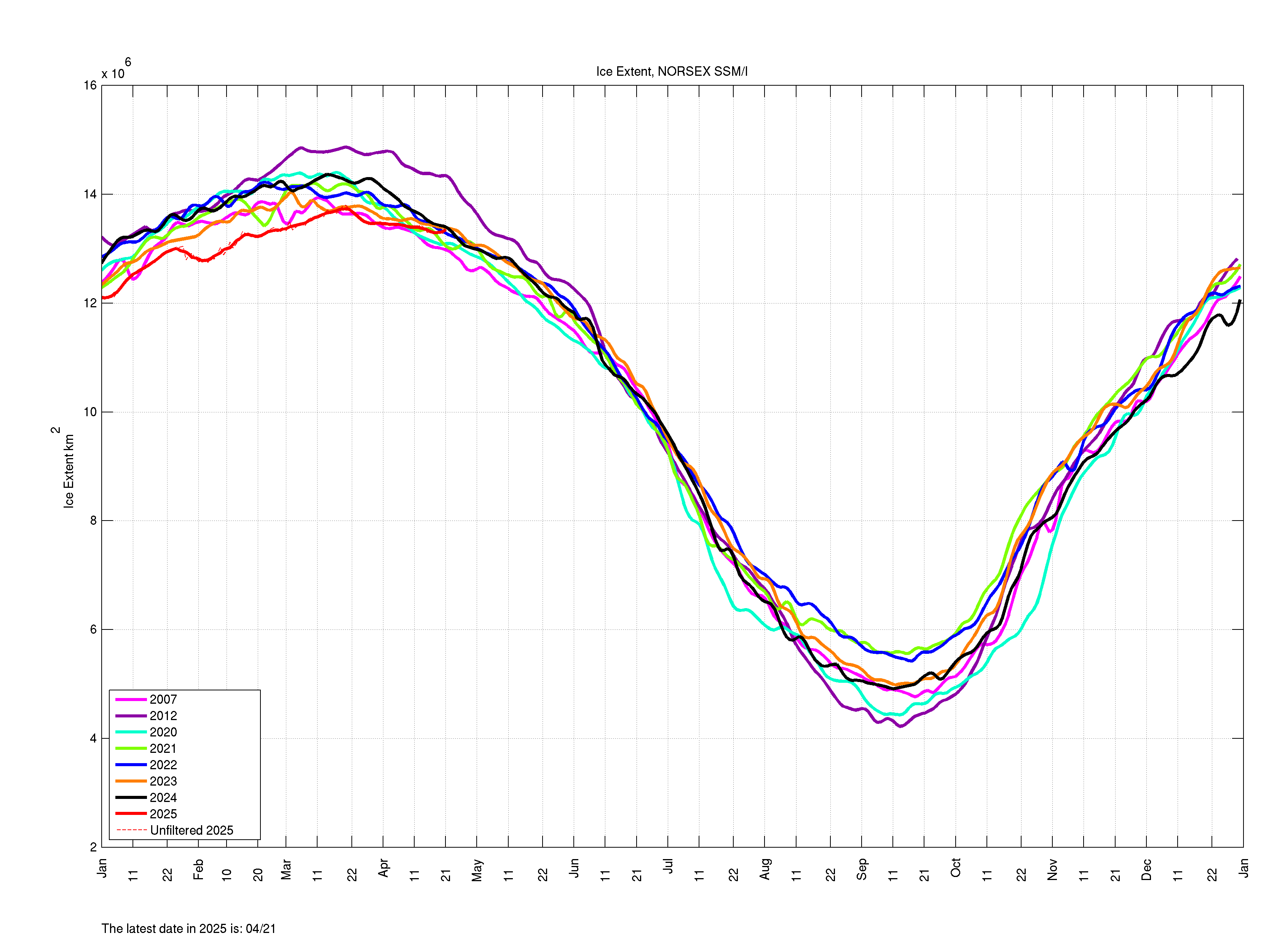 See anything remarkable there compared to recent years?